Reseña de Valleriani, Matteo (ed.), The Structures of Practical Knowledge, Cham: Springer International Publishing, XII, 2017, 491 pp., 24 ilustraciones b/n, 111 ilustraciones color
Citas
Galilei, G. (1638), Discorsi e dimostrazioni matematiche, intorno à due nuove scienze attenenti alla mecanica & i movimenti locali, del Signor Galileo Galilei...; con una appendice del centro di gravità d'alcuni solidi, Leida: Appresso gli Elsevirii.
Galison, P. (1997), Image and Logic: A Material Culture of Microphysics, Chicago: University of Chicago Press.
Long, P. (2011), Artisan/Practitioners and the Rise of the New Sciences, 1400-1600, Corvallis: Oregon State University Press.
Sennett, R. (2009), El artesano, Barcelona: Anagrama.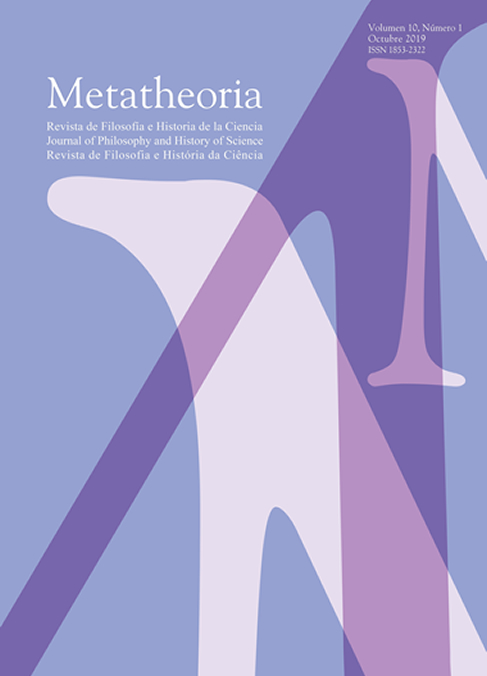 Descargas
Cómo citar
Dosio, P. A. (2019). Reseña de Valleriani, Matteo (ed.), The Structures of Practical Knowledge, Cham: Springer International Publishing, XII, 2017, 491 pp., 24 ilustraciones b/n, 111 ilustraciones color. Metatheoria – Revista De Filosofía E Historia De La Ciencia, 10(1), 53–56. https://doi.org/10.48160/18532330me10.226
Licencia
Los documentos aquí publicados se rigen bajos los criterios de licencia Creative Commons Argentina.Atribución - No Comercial - Sin Obra Derivada 2.5